[fusion_builder_container hundred_percent="no" equal_height_columns="no" menu_anchor="" hide_on_mobile="small-visibility,medium-visibility,large-visibility" class="" id="" background_color="" background_image="" background_position="center center" background_repeat="no-repeat" fade="no" background_parallax="none" parallax_speed="0.3″ video_mp4="" video_webm="" video_ogv="" video_url="" video_aspect_ratio="16:9″ video_loop="yes" video_mute="yes" overlay_color="" video_preview_image="" border_size="" border_color="" border_style="solid" padding_top="" padding_bottom="" padding_left="" padding_right=""][fusion_builder_row][fusion_builder_column type="1_1″ layout="1_1″ background_position="left top" background_color="" border_size="" border_color="" border_style="solid" border_position="all" spacing="yes" background_image="" background_repeat="no-repeat" padding_top="" padding_right="" padding_bottom="" padding_left="" margin_top="0px" margin_bottom="0px" class="" id="" animation_type="" animation_speed="0.3″ animation_direction="left" hide_on_mobile="small-visibility,medium-visibility,large-visibility" center_content="no" last="no" min_height="" hover_type="none" link=""][fusion_text columns="" column_min_width="" column_spacing="" rule_style="default" rule_size="" rule_color="" hide_on_mobile="small-visibility,medium-visibility,large-visibility" class="" id=""]
About US -Active African Vacations
At Active African Vacations we specialize in Gorilla Trekking on Rwanda Safaris ,Uganda Safaris based around eco- lodges in Uganda and Rwanda.
Active African Vacations is a fully-licensed Uganda Tour Operator under the Ministry of Tourism.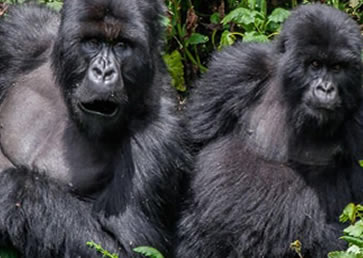 The License is a certification of Active African Vacations 's bond at an approved bank to guarantee financial security in respect of customers advanced payments as well as the quality of travel services.
Cheap Rwanda safaris is a professional website that showcases the sustainable tourism services that "Active African Vacations LTD provides to the Eco-tourists who visit Rwanda the "region of thousand hills".
Active African Vacations is a reputable travel agency that conducts responsible/sustainable tours in Rwanda and Uganda.
With our technical staff, Guides, we operate in time to respond to the client's email needs and we can as well tailor-make your safari plan.
Email our tour consultant and with in short period of time a detailed itinerary and the quotation of your budget will be provided, email us:info@cheaprwandasafaris.com or if you wish to discuss this safari over phone contact our tour consultant +256 774819223-and the best tailored safari will be planned between you and him/her.
With our large scale fleets, all our safaris are conducted in the safari Land cruisers, Omani-buses, Land cruisers Prado s, Land cruiser TX, TZ and even we provide small vehicles like the Rav4 4×4 for clients interested in self drive safaris in Rwanda and Uganda.
When you book your Gorilla safari with Active African Vacations , it is our tour consultant obligation to arrange for the clients to stay in the clean lodges from each destination with a perfect Safari Guide.
With our strong partnership with lodge, we offer our clients comfortable stay in an African setting lodges that blends with the nature!
The Goal of Active African Vacations
Our goal is to always provide Affordable Safaris to Africa in reliable transportation for a reasonable price, along with the caring, friendly and professional service that we are known for on Gorilla Safaris ,Rwanda Safaris, Uganda Safaris.